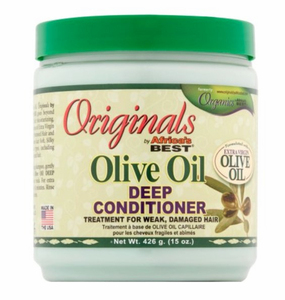 Africa's Best olive oil deep conditioner
Description: Africa's Best Organics Olive Oil Deep Conditioner goes beyond conditioning by reaching a higher level of hair moisturizing. It helps to strengthen damaged, over-processed hair and revitalize weak, fragile hair.Regular use leaves hair soft, silky and healthy looking as never before.Weak, damaged hair.
Strengthens, deep conditions.Extra virgin olive oil.Extra virgin olive oil.