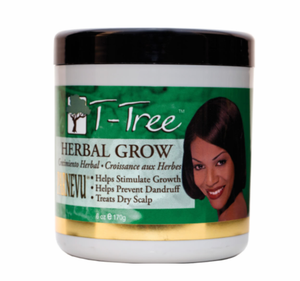 Parnevu T-Tree Herbal Grow 6 oz
PARNEVU T-Tree Herbal Grow is uniquely formulated to stimulate healthy growth while treating dandruff and eliminating flaky, dry, and itchy scalp. Regular use naturally promotes growth and the healing process for total hair and scalp health. Try PARNEVU T-Tree Shampoo and T-Tree Leave-In Conditioner for a complete curative system.

This unique hair growth stimulant and scalp treatment helps: Stimulate hair growth. Prevent dandruff. Treat dry scalp.